Brilliant history Stands Behind Our Perfection
We Do It Right The First Time
In 1978 a young man who was 15 years old at that time started to work as an automotive assistant mechanic for a skilled old mechanic. It was his hobby that took all his free time. He was studying his secondary education at that time. In 1981 when he was studying engineering for 1st year, he decided to start his own business with a small workshop at Faisal area within Giza, Egypt. Struggling to learn and practice the top notch automotive technology, the young man has built his expanding experience with time and became a professional engineer after his graduation from Cairo University faculty of engineering in 1985. Within 20 years, he became a professional workshop manager, automotive trainer, lecturer and consultant. He has also got his master (1991) and doctorate (2001) scientific degrees. That was the story in short of the owner and founder of ATEC "Automotive Technology & Engineering Center", Dr. Ahmed Mahmood.
From 1981 to 2007, ATEC was limited to a 2 bay workshop that was enough for mechanical and electrical professional repairs. ATEC moved since 2008 to 2011 to a bigger facility within Faisal area near Giza Square where the head management office is located.
Since end of 2011, ATEC has moved to the current new facility with 1000 Sqr meter ground area equipped with full services for automotive aftermarket services. ATEC team who has been trained by Dr. Ahmed Mahmood for long time is leading the service and repair business supervised by professional managers. over 1000 individual customers and tens of fleet owners are customers of ATEC.
Our mission: is to offer professional automotive repairs according to manufacturer specifications at affordable price for end users.
Our vision: ATEC Introduces affordable engineering services to the Egyptian market that for sure if applied to other private sector service centers, will help reduce economy loss within automotive repair industry.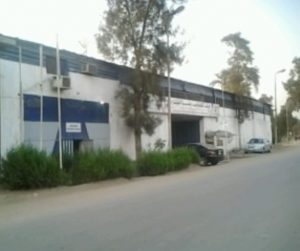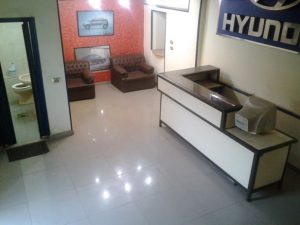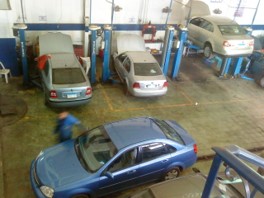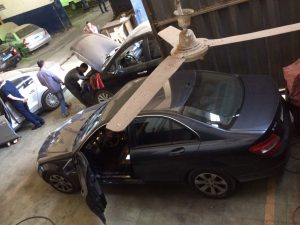 Selling your car at best price and fast is our professional task that we work hard to achieve it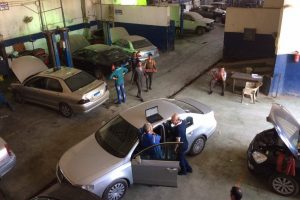 Selling Your Car?
Explore Your Options With Us
We know there are many reasons why you need to sell your car, and some of them can be very complicated such as increasing running cost with time. That's why we have prepared excellent service plans to grantee you will keep your car all the time at the optimum performance. This ensures you will get the maximum re-sell value at any time you need to sell your car.
We have more to do to help you, we may offer your car with its premium condition to other ATEC customers who always welcome to buy our well maintained cars. We can easily say, we do have waiting list for purchasers who are waiting to buy cars in good condition and with crystal clear service history.
As a conclusion, your regular service at our premises grantee to you the best value of your car when you think it is the time to change it.
Buying a New Car?
Trust in Our Services
We know that buying a used or even a new car can be a truly nerve wracking experience. Whether you're looking for your first car or are downsizing because of an used car within your budget, we can help you find the perfect car that fits your needs and budget. Do you need to step up to an executive-level luxury car? Want a headache free car in the proper condition at a suitable price? Our access to a variety of databases of car types, major model problems and known issues ensures you'll be happy with your options that we suggest to our customer as a consulting service.
We also believe in our long experience, high values and trusted honesty to be some of the important reasons why our clients consult us before they buy new or used cars. We are here to help you to chose car of your choice or from our customer lists who are selling their cars that were serviced by us for long time.
As a conclusion, you need to consult us before buying your next car, this will for sure safe not only money but also time and efforts and could wave a big headache that you might have if you buy improper car type.